Community Resilience Grants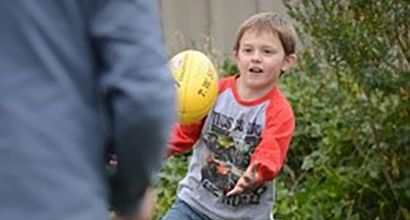 Grant Category
Social Inclusion
Delivered on behalf of
Department of Social Services
The Australian Government is inviting an application via a targeted non-competitive process to deliver services under the Family and Communities Program/ Strong and Resilient Communities/ Community Resilience Grants nationally from 2019-20 to 2020-21. Funding will be offered to one organisation as a result of this process.
This Community Resilience grant aims to increase the social and economic participation of young Muslim males and females in Australian society, helping to address issues in the local community, such as racial, religious and cultural intolerance, through sport.
The activities that will be funded under this grant include:
an engagement and development program that increases the participation of young Muslim males and females in organised sport
a leadership program to empower young Muslim males and females
a youth employment program that provides a pathway to employment through mentoring, training and work experience for at risk youth
a cultural awareness and education program to engage communities and foster improved cultural and educational awareness between particular groups to build a better understanding of Australia's cultural diversity.
More information
More information about the Families and Communities/ Strong and Resilient Communities/Community Resilience Grants, as well as requirements for applicants can be found in the Grant Opportunity Guidelines.
Other grant opportunity documents are only accessible by invited applicants on the GrantConnect website.
Subscribe to receive updates
Organisations and individuals interested in Community Grants Hub grant rounds are encouraged to subscribe to receive alerts when new information is made available.
Other future grant opportunities are published on GrantConnect, the Australian Government grants information system.
Contacting the Community Grants Hub
If you would like assistance, please call the Community Grants Hub Hotline on 1800 020 283 or email support@communitygrants.gov.au.
More information about the Community Grants Hub can be found on the Community Grants Hub website.
Please quote 2018-2523 - Community Resilience Grants when you phone or email the Community Grants Hub.