Family Law Services: Children's Contact Service – Melbourne Inner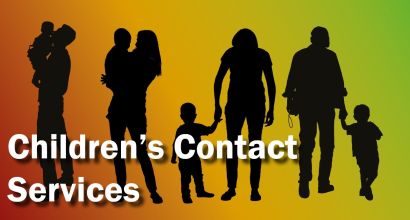 Grant Category
Family and Domestic Violence
Delivered on behalf of
Attorney-General's Department
Selection process
Restricted
Family Law Services: Children's Contact Service - Melbourne Inner
The Australian Government is inviting organisations via a targeted competitive process to apply to deliver a Children's Contact Service (CCS) in Melbourne Inner Statistical Area Level 4 as part of the Family Relationships Services Program (FRSP) from 1 July 2019 to 30 June 2024. Funding will be offered to one organisation as a result of this process.
The objectives of CCS are to provide a child-centred model of intervention that assists children of separated parents to establish and maintain a relationship with their other parent and family members, and to help achieve sustained and workable long term arrangements.
The intended outcome of this grant opportunity is to provide a safe, reliable and neutral place to assist parents with the changeover of children. It will also provide supervised visits to assist separated parents to manage contact arrangements, especially where there are concerns about safety. The CCS must ensure that the best interests of the child are kept at the centre of the contact process.
More information
More information about Family Law Services: Children's Contact Services, as well as requirements for applicants can be found in the Grant Opportunity Guidelines.
Other grant opportunity documents are only accessible by invited applicants on the GrantConnect website.
Subscribe to receive updates
Organisations and individuals interested in Community Grants Hub grant rounds are encouraged to subscribe to receive alerts when new information is made available.
Other future grant opportunities are published on GrantConnect, the Australian Government grants information system.
Contacting the Community Grants Hub
If you would like assistance, please call the Community Grants Hub Hotline on 1800 020 283 or email support@communitygrants.gov.au.
More information about the Community Grants Hub can be found on the Community Grants Hub website.
Please quote 2019-2993 – Children's Contact Services – Melbourne Inner when you phone or email the Community Grants Hub.