Strong and Resilient Communities - Inclusive Communities Grants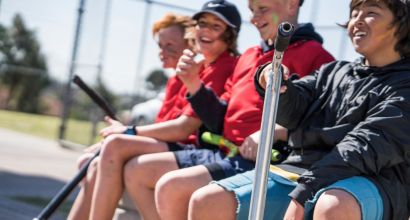 Grant Category
Social Inclusion
The Australian Government is inviting applications via an open competitive process to deliver services under the Family and Communities Program/Strong and Resilient Communities/ Inclusive Communities from 1 April 2018 to 30 June 2021.
Inclusive Communities grants aim to increase the social and economic participation of vulnerable and disadvantaged individuals and families within their communities and enhance their life‑time wellbeing and sense of community belonging.
Funding will only be available to eligible organisations to deliver one-off, time-limited, projects that support the social and economic participation of people in their communities in the ways outlined in the Grant Opportunity Guidelines.  Projects may include a trial project, seed or start-up funding to establish new activities, and/or short term interventions to resolve a particular issue.
Applicants must involve key stakeholders from the respective communities to demonstrate the project has endorsement by providing a letter of support as part of the application process. More information about the letter of support can be found in the Grant Opportunity Guidelines.
Applicants are also encouraged to collaborate with other organisations, formally (e.g. consortium arrangements) or informally (e.g. referral partnerships) to address the grant program's objectives.
More information
More information about the Families and Communities/Strong and Resilient Communities/Inclusive Communities Grants and their delivery as well as requirements for applicants can be found in the Application Pack:
Grant Opportunity Guidelines
Application Form
Questions and Answers. This document may be updated throughout the application open period if/where new questions arise and warrant new information. The question and answer period will close at 5:00pm AEST 16 August 2017 so that answers to questions can be published prior to the application closing date. No further questions, except for those relating to using and/or submitting the Application Form, will be answered following this date.
Streamlined Grant Agreement General Grant Conditions
Budget Template
Sample Application Form - Inclusive Communities
Subscribe to receive updates
Organisations and individuals interested in Department of Social Services grant rounds are encouraged to subscribe to receive alerts when new information is made available.
Contacting the Community Grants Hub
If you would like assistance please call the Community Grants Hub Hotline on 1800 020 283 and/or support@communitygrants.gov.au.
More information about the Community Grants Hub can be found at the Community Grants Hub website.
Please quote 2016-595 – Inclusive Communities Grants when you phone or email the Community Grants Hub.