Murray–Darling Healthy Rivers Program: Large Grants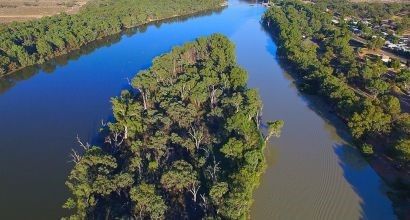 Grant Category
Water Resources
Delivered on behalf of
Department of Agriculture, Water and the Environment
The Australian Government is inviting applications for funding under the Large Grants stream of the Murray–Darling Healthy Rivers Program. There is $10 million available in total funding for this round, with grants ranging between $100,001 and $2,000,000. This is an open, competitive grants round. 
The intended program outcomes are:
improved health and ecological conditions of rivers and wetlands in the Murray–Darling Basin
improved community involvement in restoring the environmental health of the Murray–Darling Basin
increased economic activity and employment in Basin communities as a result of grant funding.
Applications are open from 25 August 2021 to 6 October 2021.
Successful applicants will have 12 months to complete their grant activity from the date the grant agreement is signed. 
Applicants are strongly encouraged to read the feedback from the Murray–Darling Healthy Rivers Program – Small Grants (Round 1) before completing an application.
The Department of Agriculture, Water and the Environment consulted with Basin communities on the program, including the Grant Opportunity Guidelines. You can read the outcomes of this consultation on the department's website.
The program forms part of the Australian Government's $269.6 million Murray–Darling Communities Investment Package, which seeks to re-engage communities in the work to restore the ecological health of the Murray–Darling Basin while supporting economic development and jobs. 
More information
More information about the program, as well as requirements for applicants, can be found in the following grant opportunity documents:
Grant Opportunity Guidelines 
Questions and Answers 
Sample Commonwealth Standard Grant Agreement with General Grant Conditions
Template Activity Work Plan
Mapping Tool User Guide
Mapping Tool Quick Start Guide
Subscribe to receive updates
Organisations and individuals interested in Community Grants Hub grant rounds are encouraged to subscribe to receive alerts when new information is made available.
Other future grant opportunities are published on GrantConnect, the Australian Government grants information system.
Contacting the Community Grants Hub
If you would like assistance, please call the Community Grants Hub Hotline on 1800 020 283 (option 1) or email support@communitygrants.gov.au.
More information about the Community Grants Hub can be found on the Community Grants Hub website.
Please quote 2020-4634 – Murray–Darling Healthy Rivers Program: Large Grants when you phone or email the Community Grants Hub.
Feedback Files
Application Pack