National Disability Advocacy Program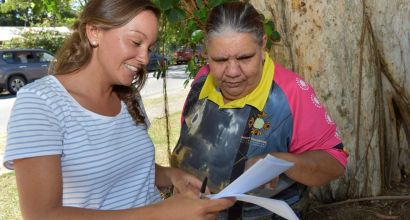 Grant Category
Carers of People with Disabilities
National Disability Advocacy Program
The Australian Government is inviting organisations via a restricted process to apply to deliver services under the Disability and Carer Support Program: National Disability Advocacy Program – Improving coverage of disability advocacy support.
A total of $4,209,060 (GST exclusive) is available over 2 years for this grant opportunity, from September 2018 until 30 June 2020.
Funding provided under this grant opportunity must be used to assist all people with disability (no specialisation) residing within defined coverage areas - with ninety per cent to be used to support individuals and the remaining ten per cent to address systemic issues.
More information
More information about the grant opportunity, including requirements for applicants, can be found in the Grant Opportunity Guidelines.
Other grant opportunity documents are only accessible by invited applicants on the GrantConnect website.
Subscribe to receive updates
Organisations and individuals interested in Community Grants Hub grant rounds are encouraged to subscribe to receive alerts when new information is made available.
Other future grant opportunities are published on GrantConnect, the new Whole of Government information system for Australian Government grants.
Contacting the Community Grants Hub
If you would like assistance please call the Community Grants Hub Hotline on 1800 020 283 and/or support@communitygrants.gov.au.
More information about the Community Grants Hub can be found at the Community Grants Hub website.
Please quote 2017-1984 National Disability Advocacy Program when you phone or email the Community Grants Hub.