Intensive Family Support Service – Lajamanu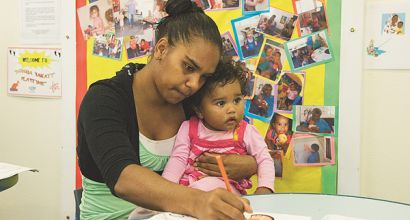 Grant Category
Children, Youth and Youth at Risk
State/Territory
Northern Territory
The Australian Government is inviting providers via a restricted process to apply to deliver services under the Families and Communities - Intensive Family Support Service - Lajamanu from 2017 to 2020.  Funding will be offered to 1 organisation as a result of this process.
IFSS is available in selected Northern Territory (NT) and Anangu Pitjantjatjara Yankunytjatjara (APY) Lands. IFSS provides intensive and practical parenting education and support to families in their communities and homes for approximately 12 months, to help them improve the health, safety and wellbeing of their children. IFSS is an evidence-informed service that focuses on achieving outcomes to reduce child neglect, improve child wellbeing and increase parenting capacity.
More information
More information about the services under the Families and Communities Program – Families and Children and their delivery in the Lajamanu area, as well as requirements for applicants can be found in the following documents that form the Application Pack:
Program Guidelines Overview
Operational Guidelines
Funding Round Summary
Please note: 
For this round, no attachments have been requested to support your application with the exception of the Eligibility Requirements section in the Application Form. Applicants are required to attach documents that confirm their organisation's legal entity type. All other documents attached to applications will not be considered in the assessment.
Subscribe to receive updates
Organisations and individuals interested in Department of Social Services grant rounds are encouraged to subscribe to receive alerts when new information is made available.
Contacting the Community Grants Hub
If you require assistance please call the Community Grants Hub Hotline on 1800 020 283 and/or support@communitygrants.gov.au
Please quote 2015-427 – Intensive Family Support Service – Lajamanu when you phone or email the Community Grants Hub.