Protecting the Rights of Older Australians Elder Abuse Service Trials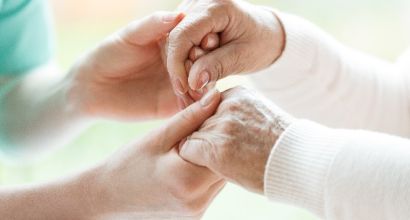 Grant Category
Social Support
Selection process
Restricted
PLEASE NOTE: Applications for this grant round are closed and currently in the process of being assessed. Applicants will be advised when the round has been finalised.
Elder Abuse Service Trials Funding Round
The Australian Government is inviting applications via a restricted competitive process to apply to deliver services under the Justice Services Program – Protecting the Rights of Older Australians – Elder Abuse Service Trials, across Australia from 2018-19 to 2021-22.
The Service Trials will increase access to service and support options for those directly experiencing elder abuse, and depending on the particular circumstances, their broader families.
The intended outcome of the program is to reduce the incidence and severity of elder abuse through the provision of information and support (including social, legal and financial counselling) which is designed to meet the specific needs of the individual being assisted. It will achieve this through creating new support options which were not previously available (including through expanding current services so that they can support more people).
More information
More information about the Elder Abuse Service Trials, as well as requirements for invited applicants, can be found in the Grant Opportunity Guidelines.
Other grant opportunity documents are only accessible by invited applicants on the GrantConnect website.
Subscribe to receive updates
Organisations and individuals interested in Community Grants Hub grant rounds are encouraged to subscribe to receive alerts when new information is made available.
Other future grant opportunities are published on GrantConnect, the Australian Government grants information system.
Contacting the Community Grants Hub
If you would like assistance please call the Community Grants Hub Hotline on 1800 020 283 and/or support@communitygrants.gov.au.
More information about the Community Grants Hub can be found at the Community Grants Hub website.
Please quote 2018-2392 – Elder Abuse Service Trials when you phone or email the Community Grants Hub.