Traceability Grants Program - Round 2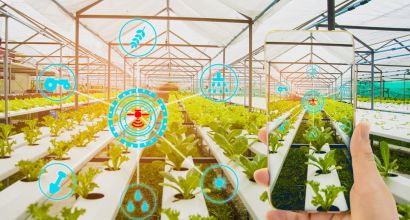 Grant Category
Business Development
Delivered on behalf of
Department of Agriculture, Water and the Environment
The Australian Government is inviting applications through an open competitive process to apply to deliver services under the Traceability Grants Program – Round 2 (the program).
The program was announced as part of the Modernising Agricultural Trade initiative. This program provides opportunities for successful applicants to conduct projects that will enhance the supply chain traceability systems and arrangements that support the export of our agricultural commodities.
The objectives of the program are to:
support industry projects that will enhance our agricultural supply chain traceability systems, including developing and trialling technologies that digitise information flow
provide an advantage for our exporters in overseas markets to assist them in maintaining their competitive edge
increase opportunities to export Australian commodities.
The program has $7 Million (GST exclusive) for grants over four financial years. The funding will be available in two grants rounds, one round was completed in 2019-20 and this is the second round of the program (2020-21).
More information
More information about the Traceability Grants Program – Round 2, as well as requirements for applicants, can be found in the following grant opportunity documents:
Grant Opportunity Guidelines
Questions and Answers
Sample Commonwealth Simple Grant Agreement
Sample Commonwealth Simple Supplementary Terms
Project Budget template
Subscribe to receive updates
Organisations and individuals interested in Community Grants Hub grant rounds are encouraged to subscribe to receive alerts when new information is made available.
Other future grant opportunities are published on GrantConnect, the Australian Government grants information system.
Contacting the Community Grants Hub
If you would like assistance, please call the Community Grants Hub Hotline on 1800 020 283 (option 1) or email support@communitygrants.gov.au.
More information about the Community Grants Hub can be found on the Community Grants Hub website.
Please quote 2020-4615 - Traceability Grants Program – Round 2 when you phone or email the Community Grants Hub.