Family Relationship Advice Line (FRAL)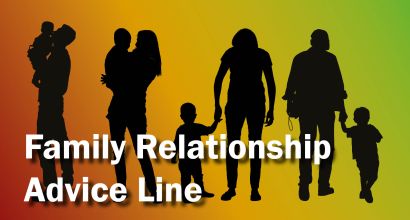 Grant Category
Family and Domestic Violence
PLEASE NOTE: Applications for this grant round are closed and currently in the process of being assessed. Applicants will be advised when the round has been finalised.
The Australian Government is inviting applications in an open process to apply to deliver the Family Relationship Advice Line (FRAL) as part of the Family Relationship Services Program (FRSP). The FRAL will run over five years from 2019-20 to 2023-24. Funding will be offered to one organisation as a result of this process.
The FRAL is intended to:
meet the Australian Government's broader policy objective to enhance the family law system's capacity to respond to the needs of separated families, in particular vulnerable families with complex needs
be delivered as an integrated service delivering the objectives stated
ensure clients receive timely, accurate and streamlined service that meets their individual needs.
The objective of the FRAL is to deliver to all Australians, wherever they are located, by means of telephone, and other available non-face to face information and communication technology:
information about services to help maintain healthy relationships
advice on family separation issues
advice about the impact of conflict on children
guidance on developing workable parenting arrangements after family separation
telephone and online (eg video-conferencing) family dispute resolution
general information about the family law system
simple legal advice on family law issues (both parenting and property issues), (including to family law services practitioners)
supported referral to a range of other services to help with family relationship and separation issues.
More information
More information about the FRAL and its delivery, as well as requirements for applicants, can be found in the following documents:
Grant Opportunity Guidelines
Questions and Answers
Commonwealth Standard Grant Agreement Grant Conditions
Budget Template
Subscribe to receive updates
Organisations and individuals interested in Community Grants Hub grant rounds are encouraged to subscribe to receive alerts when new information is made available.
Other future grant opportunities are published on GrantConnect, the Australian Government grants information system.
Contacting the Community Grants Hub
If you would like assistance please call the Community Grants Hub Hotline on 1800 020 283 and/or support@communitygrants.gov.au.
More information about the Community Grants Hub can be found at the Community Grants Hub website.
Please quote 2017-2080 – Family Relationship Advice Line (FRAL) when you phone or email the Community Grants Hub.