Fostering Integration Grants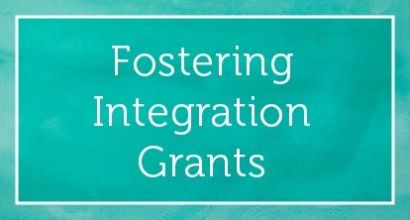 Grant Category
Multiculturalism
Delivered on behalf of
Department of Home Affairs
The Australian Government is inviting applications through an open competitive process to apply to deliver services under the Multicultural Affairs and Citizenship Program: Fostering Integration Grants in 2019-20.
The objective of the grant opportunity is to facilitate the participation, integration and social cohesion of both newly arrived migrants and culturally diverse communities in Australia by:
encouraging the social and economic participation of migrants by developing skills and cultural competencies to integrate into Australian social, economic and civic life, and build community resilience
promoting and encouraging the uptake of Australian values and liberal democracy and amplifying the value of Australian citizenship
promoting a greater understanding and acceptance of racial, religious and cultural diversity
addressing issues within Australian communities that show potential for, or early signs of, low social integration.
The intended outcome of the grant opportunity is to contribute to an integrated and cohesive multicultural Australia where migrants:
have capacity to communicate in English, the national language of Australia
actively participate in Australian society through work, school, sport or other community activities
embrace Australian values and abide by Australian laws
are gainfully employed
are resilient in times of crisis
have social networks that cross ethnic and religious groups
are welcomed and supported by the broader Australian community.
More information
More information about the Multicultural Affairs and Citizenship Program: Fostering Integration Grants, as well as requirements for applicants, can be found in the following grant opportunity documents:
Grant Opportunity Guidelines
Questions and Answers
Sample Commonwealth Standard Grant Agreement
Sample Commonwealth Standard Grant Conditions
Sample Commonwealth Standard Supplementary Terms
Subscribe to receive updates
Organisations and individuals interested in Community Grants Hub grant rounds are encouraged to subscribe to receive alerts when new information is made available.
Other future grant opportunities are published on GrantConnect, the Australian Government grants information system.
Contacting the Community Grants Hub
If you would like assistance, please call the Community Grants Hub Hotline on 1800 020 283 or email support@communitygrants.gov.au.
More information about the Community Grants Hub can be found on the Community Grants Hub website.
Please quote 2019-2817 – Fostering Integration Grants when you phone or email the Community Grants Hub.
Feedback Files
Application Pack