Information Linkages and Capacity Building (ILC) National Information Program Grant Round 2019-2022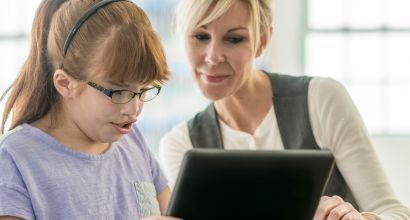 Grant Category
Services for People with Disabilities
Delivered on behalf of
National Disability Insurance Agency
Applications must propose to deliver one or more of the following:
Deliver up to date, high quality information in a variety of products about specific disability types, functional impacts, and supports and services available for individuals with disability, their families and carers. This will increase individuals' ability to exercise choice and control.
Provide information about disability that is relevant for mainstream organisations and service systems to increase their ability to be relevant and responsive.
Develop and disseminate information about disability types and relevant supports, which meets the needs of specific cohorts such as Culturally and Linguistically Diverse (CALD) communities, Aboriginal and Torres Strait Islander (A&TSI) communities, LGBTQI+ communities, and communities living in rural and remote areas.
More information
More information about the National Information Program – ILC Funding Round 2019-2022, as well as requirements for applicants, can be found in the following grant opportunity documents:
Grant Opportunity Guidelines
Questions and Answers
Sample Grant Conditions
Sample Supplementary Terms
Project Indicative Budget Template
Auspice Declaration template
Unable to Provide Financial Statements Template
ILC Program Guidelines
Subscribe to receive updates
Organisations and individuals interested in Community Grants Hub grant rounds are encouraged to subscribe to receive alerts when new information is made available.
Other future grant opportunities are published on GrantConnect, the Australian Government grants information system.
Contacting the Community Grants Hub
If you would like assistance, please call the Community Grants Hub Hotline on 1800 020 283 or email support@communitygrants.gov.au.
More information about the Community Grants Hub can be found on the Community Grants Hub website.
Please quote 2019-2945 – National Information Program – ILC Funding Round 2019-2022 when you phone or email the Community Grants Hub.