NAIDOC Local Grants Program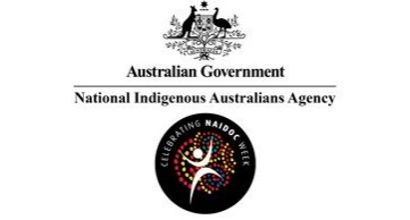 Grant Category
Indigenous Communities
Delivered on behalf of
National Indigenous Australians Agency
The Australian Government is inviting applications for funding through an open process in 2021-22 for the 2022 NAIDOC Local Grants Round, delivered under Program 1.4 – Culture and Capability of the Indigenous Advancement Strategy (IAS).
This grant round provides funding to Indigenous and non Indigenous organisations to contribute to the costs of local and regional NAIDOC activities across Australia. NAIDOC activities should align with the 2022 theme 'Get Up! Stand Up! Show Up!'.
The objectives of the program are to promote:
the expression, engagement and conservation of Indigenous Australians' cultures
Indigenous Australians' participation in the social and economic life of Australia through healing, and strengthening the capability, governance and leadership of Indigenous Australians, organisations and communities,
broader understanding and acceptance of the unique place of Indigenous Australians' cultures in Australian society.
The intended outcomes of the program are to:
contribute to the maintenance and strengthening of Indigenous Australians' cultural expression and conservation, including recognition of Australia's shared history and valuable Indigenous Australian heritage
support activities that increase the participation of Indigenous Australians in Australian society through healing and improved individual, community and organisational capability and leadership,
promote the unique place Indigenous Australians and their cultures have in Australian society.
More information
More information about the NAIDOC Local Grants Program, as well as requirements for applicants, can be found in the following grant opportunity documents:
Grant Opportunity Guidelines
Questions and Answers
Sample Letter of Agreement
Privacy Collection Notice Factsheet
Subscribe to receive updates
Organisations and individuals interested in Community Grants Hub grant rounds are encouraged to subscribe to receive alerts when new information is made available.
Other future grant opportunities are published on GrantConnect, the Australian Government grants information system.
Contacting the Community Grants Hub
If you would like assistance, please call the Community Grants Hub Hotline on 1800 020 283 (option 1) or email support@communitygrants.gov.au.
More information about the Community Grants Hub can be found on the Community Grants Hub website.
Please quote 2021-6696 – NAIDOC Local Grants Program 2022 when you phone or email the Community Grants Hub.