Emerging Priorities Program (EPP)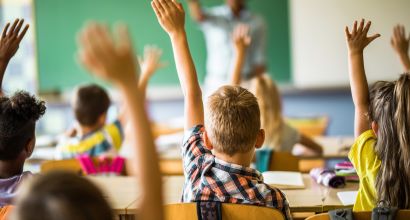 Grant Category
Primary and Secondary Schools
Delivered on behalf of
Department of Education, Skills and Employment
The EPP contributes to the achievement of Outcome 1, Program 1.5 - Student Support Package of the department's Portfolio Budget Statement.
The continuing impacts of COVID-19 on schools and students, including through prolonged lockdowns and broader disruption, have been immensely challenging throughout 2020 and 2021. The 2022 school year will see a continuation of the return to face-to-face learning and a renewed focus on supporting students and school communities.
Acknowledging these impacts, the Australian Government is bringing forward all remaining funding in the EPP to the 2021–22 financial year, enabling up to $11.2 million (GST exclusive) in funding to be available for projects that meet the objective and outcomes of the EPP.
The intended outcomes of this grant opportunity are:
improved educational outcomes for school students
improved engagement of school students and their families with school education
improved wellbeing of school leaders, teachers, and school students.
More information
More information about the EPP, as well as requirements for applicants, can be found in the following grant opportunity documents:
Grant Opportunity Guidelines
Questions and Answers
Sample Commonwealth Standard Grant Agreement
Sample Commonwealth Standard Grant Agreement Supplementary Terms
Subscribe to receive updates
Organisations and individuals interested in Community Grants Hub grant rounds are encouraged to subscribe to receive alerts when new information is made available.
Other future grant opportunities are published on GrantConnect, the Australian Government grants information system.
Contacting the Community Grants Hub
If you would like assistance, please call the Community Grants Hub Hotline on 1800 020 283 (option 1) or email support@communitygrants.gov.au.
More information about the Community Grants Hub can be found on the Community Grants Hub website.
Please quote 2021-6714 – Emerging Priorities Program when you phone or email the Community Grants Hub.