Grants in Aid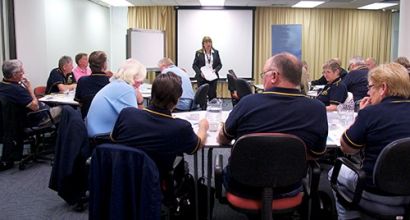 The Australian Government is inviting organisations through a restricted non-competitive process to apply for grant funding under the Grants in Aid from 1 July 2018 to 30 June 2019.
This program, open to bona fide national ESOs, also provides funding to encourage cooperation and communication between the ex-service community, ESOs and the Australian Government. Funding for national ESOs aims to encourage the advancement of the objectives of ESOs.
More information
More information about the Grants in Aid, as well as requirements for applicants, can be found in the following documents:
Grant Opportunity Guidelines
Questions and Answers
Commonwealth Letter of Agreement Conditions
Sample Application Form
Subscribe to receive updates
Organisations and individuals interested in Community Grants Hub grant rounds are encouraged to subscribe to receive alerts when new information is made available.
Other future grant opportunities are published on GrantConnect, the new Whole of Government information system for Australian Government grants.
Contacting the Community Grants Hub
If you would like assistance please call the Community Grants Hub Hotline on 1800 020 283 and/or support@communitygrants.gov.au.
More information about the Community Grants Hub can be found at the Community Grants Hub website.
Please quote 2017 – 1025 Grants in Aid when you phone or email the Community Grants Hub.
Feedback Files
Application Pack