Veteran and Community Grants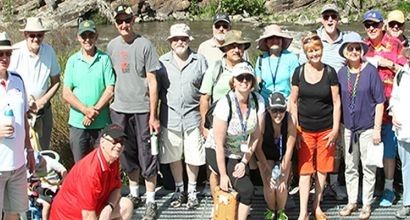 Delivered on behalf of
Department of Veterans' Affairs
Selection process
Restricted
The Australian Government is inviting ex-service organisations (ESOs), or non-ESOs working in partnership with an ESO, through a targeted competitive process to apply for grant funding under the Veteran and Community Grants Program from 3 November 2020 to 29 January 2021.
The objective of the program is to maintain and improve the independence and quality of life for members of the Australian veteran community by providing funding for projects that sustain or enhance health and wellbeing. The intended outcomes of the program are to deliver projects that:
are sustainable and have an ongoing benefit for members of the Australian veteran community
increase opportunities for members of the Australian veteran community to engage in social and community activities and/or improve health behaviours and support healthy places.
PLEASE NOTE: There have been a number of changes to the Veteran and Community Grants Program for 2020-21, including changes to the eligibility criteria, maximum grant value, and considerations for grants activities in the COVID-19 environment. Please ensure you read the Grant Opportunity Guidelines carefully before filling out an application form.
More information
More information about the Veteran and Community Grants Program, as well as requirements for applicants, can be found in the following grant opportunity documents:
Grant Opportunity Guidelines
Questions and Answers
Sample Letter of Agreement
Sample Commonwealth Simple Grant Agreement with Grant Conditions
Sample Commonwealth Simple Grant Supplementary Terms
Letter of Declaration
Subscribe to receive updates
Organisations and individuals interested in Community Grants Hub grant rounds are encouraged to subscribe to receive alerts when new information is made available.
Other future grant opportunities are published on GrantConnect, the Australian Government grants information system.
Contacting the Community Grants Hub
If you would like assistance, please call the Community Grants Hub Hotline on 1800 020 283 (option 1) or email support@communitygrants.gov.au.
More information about the Community Grants Hub can be found on the Community Grants Hub website.
Please quote 2019-3224 – Veteran and Community Grants when you phone or email the Community Grants Hub