Seniors Connected - Village Hubs National Grants Manager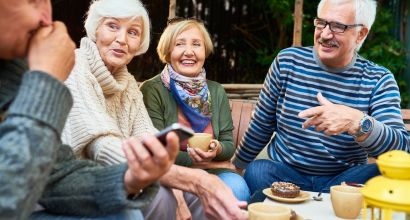 Grant Category
Healthy Ageing
Delivered on behalf of
Department of Social Services
Through this open process, the Australian Government is inviting applications to deliver services under the Village Hubs National Grants Manager Activity from February 2021 to 30 June 2024.
The purpose of this grant is to engage a suitable organisation or consortia to manage the selection and administration of the grants to other organisations that will operate Village Hubs.
The successful Village Hubs National Grants Manager will assist the Australian Government establish at least ten additional Village Hubs in various locations across Australia, targeting older Australians aged 55 years and over (or Indigenous Australians aged 50 or over) living in their community.
A number of Village Hubs already exist in Australia and overseas, demonstrating how this model can bring older Australians together through a range of social, physical, learning, arts and cultural activities. Village Hubs aim to address loneliness, build community connection and offer a network of informal community support.
The Seniors Connected Village Hub projects will be evaluated to determine the effectiveness of the model to build a long-term sustainable community-led initiative.
More information
More information about the Village Hubs National Grants Manager Activity, as well as requirements for applicants, can be found in the following grant opportunity documents:
Grant Opportunity Guidelines
Questions and Answers
Sample Commonwealth Standard Grant Agreement
Sample Commonwealth Standard Grant Conditions
Translating and Interpreting Services costing tool
Subscribe to receive updates
Organisations and individuals interested in Community Grants Hub grant rounds are encouraged to subscribe to receive alerts when new information is made available.
Other future grant opportunities are published on GrantConnect, the Australian Government grants information system.
Contacting the Community Grants Hub
If you would like assistance, please call the Community Grants Hub Hotline on 1800 020 283 (option 1) or email support@communitygrants.gov.au.
More information about the Community Grants Hub can be found on the Community Grants Hub website. Please quote 2019-3496 – Seniors Connected – Village Hubs National Grants Manager when you phone or email the Community Grants Hub.