Volunteer Grants 2018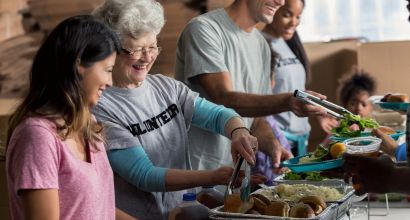 Grant Category
Philanthropy, Voluntarism and Not-for-Profits Infrastructure
Volunteer Grants aim to support the efforts of Australia's volunteers. The grants provide small amounts of money that organisations and community groups can use to help their volunteers. The grants form part of the Government's work to support the volunteers who help disadvantaged Australian communities and encourage inclusion of vulnerable people in community life.
More information
More information about the Volunteer Grants Activity and requirements for applicants can be found in the following documents:
Grant Opportunity Guidelines
Questions and Answers
Draft Letter of Agreement
Information on future Volunteer Grants opportunities can be found on GrantConnect.
Subscribe to receive updates
Organisations and individuals interested in Community Grants Hub grant rounds are encouraged to subscribe to receive alerts when new information is made available.
Other future grant opportunities are published on GrantConnect, the Australian Government grants information system.
Contacting the Community Grants Hub
If you would like assistance please call the Community Grants Hub Hotline on 1800 020 283 and/or support@communitygrants.gov.au
Please quote 2017-917 Volunteer Grants 2018 when you phone or email the Community Grants Hub.
More information about the Community Grants Hub can be found at the Community Grants Hub website.
Successful applicants
Volunteer Grants 2018 – Successful applicants
Frequently Asked Questions