Australian Biological Resources Study: National Taxonomy Research Grant Program (Round 3)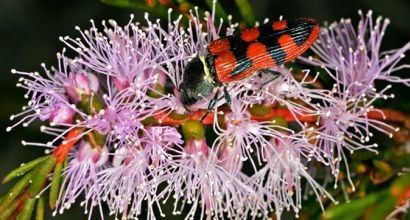 Grant Category
Scientific Research
Delivered on behalf of
Department of Agriculture, Water and the Environment
The Australian Government is inviting applications via a targeted competitive process to contribute towards outcomes under the Department of Agriculture, Water and the Environment's Program 1.2: Environmental Information and Research commencing in the 2022–23 financial year.
The Australian Biological Resources Study National Taxonomy Research Grant Program provides grants for research into taxonomy and systematics and to support the training and/or recruitment of taxonomists.
The program is the only grant program in Australia that is targeted towards the support of research into taxonomy, to:
Improve our knowledge of the Australian biota through targeted taxonomic research
Increase funding for taxonomy through enhanced co-funding opportunities
Build Australia's taxonomic capacity by supporting tertiary research training and early career researchers.
Benefits of the program include:
Increased support for students and early career researchers (including provision for retired taxonomists to mentor younger researchers through support for non-salaried researcher positions)
Provision for major, national-scale investigations incorporating multiple researchers and institutions.
Grant applications must address at least one of the Australian Biological Resources Study: Priority Areas for Research Grants.
More information
More information about the Australian Biological Resources Study: National Taxonomy Research Grant Program, as well as requirements for applicants, can be found in the following grant opportunity documents:
Grant Opportunity Guidelines
Questions and Answers
Sample Commonwealth Standard Grant Agreement
Sample Standard Grant Agreement General Grant Conditions
Sample Commonwealth Standard Supplementary Provisions
Activity Work Plan template
Subscribe to receive updates
Organisations and individuals interested in Community Grants Hub grant rounds are encouraged to subscribe to receive alerts when new information is made available.
Other future grant opportunities are published on GrantConnect, the Australian Government grants information system.
Contacting the Community Grants Hub
If you would like assistance, please call the Community Grants Hub Hotline on 1800 020 283 (option 1) or email support@communitygrants.gov.au.
More information about the Community Grants Hub can be found on the Community Grants Hub website.
Please quote 2021-5742 – National Taxonomy Research Grant (Round 3) when you phone or email the Community Grants Hub.