Native Title Anthropologist Grant Program 2019-22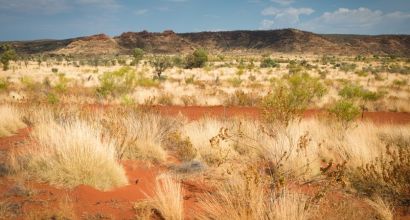 Grant Category
Legal Services
Delivered on behalf of
Attorney-General's Department
The Australian Government is inviting applications via an open competitive process to apply to deliver services under the Indigenous Legal and Native Title Assistance Program, across Australia from 2019-20 to 2021-22.
The key focus of this funding is to increase native title anthropology capacity by assisting mid to senior anthropologists to become 'exemplary' anthropologists. This facilitates native title parties having access to qualified and experienced anthropologists, to support the resolution of native title claims and the effective management of native title.
More information
More information about the grant program, as well as requirements for invited applicants, can be found in the Grant Opportunity Guidelines.
Other grant opportunity documents are only accessible by invited applicants on the GrantConnect website.
Subscribe to receive updates
Organisations and individuals interested in Community Grants Hub grant rounds are encouraged to subscribe to receive alerts when new information is made available.
Other future grant opportunities are published on GrantConnect, the Australian Government grants information system.
Contacting the Community Grants Hub
If you would like assistance please call the Community Grants Hub Hotline on 1800 020 283 and/or support@communitygrants.gov.au
More information about the Community Grants Hub can be found at the Community Grants Hub website.
Please quote 2018-2492 – Native Title Anthropologist 2019-22 when you phone or email the Community Grants Hub.