Culturally and Linguistically Diverse Communities Leading Prevention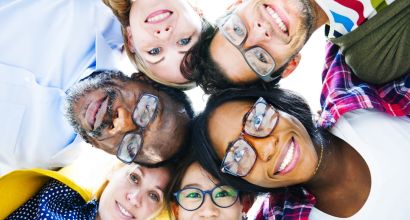 Grant Category
Cultural and Linguistic Diversity
DSS sought applications from eligible organisations across Australia to develop and implement locally-led solutions to drive long term, sustainable changes in community awareness, attitudes and behaviours – to reduce violence against women and their children in Culturally and Linguistically Diverse (CALD) communities. This may involve, but is not limited to, activities that address complex forms of violence such as female genital mutilation (FGM), forced marriage and human trafficking.
Activities may be targeted to support a particular cultural or religious community and/or within a specific geographic location or area.
The grants will provide one-off non-ongoing funding in order to develop and implement CALD community owned and driven strategies. Organisations should have the influence and cultural capital required to drive work to address domestic and family violence issues that exist within their communities. Projects should address an identified need within the specified community, and have strong community investment and ownership to help achieve sustainable change beyond the life of the project itself.
More information
More information about the Culturally and Linguistically Diverse Communities Leading Prevention Activity, as well as requirements for applicants, can be found in the following documents that form the Application Pack:
Program Guidelines
Funding Round Summary
Questions and Answers may be updated throughout the application open period where any question addressed raises new information. The question and answer period will close at 5:00pm AEST 18 May 2017 so that answers to questions can be published before the application closing date. No further questions, except for those relating to using and/or submitting the Application Form, will be answered from this date until the end of the selection process.
Subscribe to receive updates
Organisations and individuals interested in Department of Social Services grant rounds are encouraged to subscribe to receive alerts when new information is made available.
Contacting the Community Grants Hub
If you would like assistance please call the Community Grants Hub Hotline on 1800 020 283 and/or support@communitygrants.gov.au.
More information about the Community Grants Hub can be found at the Community Grants Hub website.
Please quote 2016-916 - Culturally and Linguistically Diverse Communities Leading Prevention when you phone or email the Community Grants Hub.