National Environmental Science Program (NESP) 2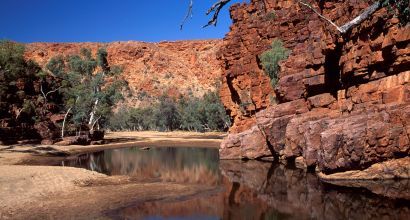 Grant Category
Scientific Research
Delivered on behalf of
Department of Agriculture, Water and the Environment
The Australian Government is inviting applications via a targeted competitive process to apply to contribute to outcomes under the National Environmental Science Program (NESP 2) from the second half of 2020 through to June 2027.
NESP 2 represents a $149 million investment by the Australian Government in applied environmental science to support decision-makers from across the Australian community, including Indigenous communities, build resilience while achieving positive environmental, social and economic outcomes. The program represents a critical cross-cutting enabler that provides the evidence base for the design, delivery and on-ground monitoring of core Government environmental commitments and the basis for long-term environmental programs.
The program will consist of multi-disciplinary research hubs or consortia hosted by Australian research institutions with national capability and be delivered where appropriate through regional nodes.
NESP 2 will deliver applied scientific knowledge, decision tools and practical management options to support environmental commitments made by all levels of Government and other end-users.
More information
More information about the National Environmental Science Program (NESP) 2, as well as requirements for applicants, can be found in the following grant opportunity documents:
Message from the Hon Sussan Ley MP, Minister for the Environment, about the National Environmental Science Program
Grant Opportunity Guidelines
Questions and Answers
High level research vision template
CV's for key personnel template
Hub research scope overviews
Sample Commonwealth Grant Agreement – NESP 2
Application Preview
Subscribe to receive updates
Organisations and individuals interested in Community Grants Hub grant rounds are encouraged to subscribe to receive alerts when new information is made available.
Other future grant opportunities are published on GrantConnect, the Australian Government grants information system.
Contacting the Community Grants Hub
If you would like assistance, please call the Community Grants Hub Hotline on 1800 020 283 (option 1) or email support@communitygrants.gov.au.
More information about the Community Grants Hub can be found on the Community Grants Hub website.
Please quote 2019-3135 – National Environmental Science Program (NESP) 2 when you phone or email the Community Grants Hub.